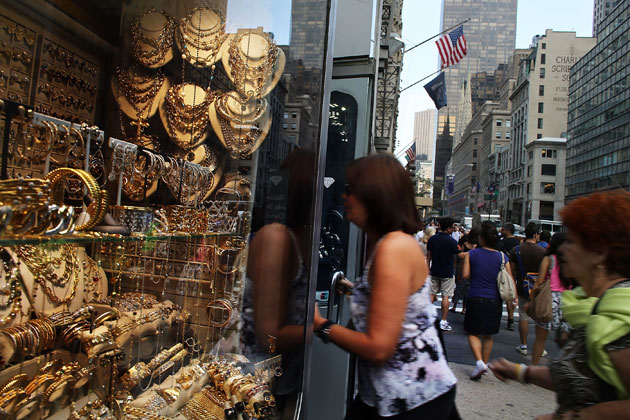 If you are in the NYC area and are considering selling gold in New York you have come to the right place for gold selling information. Read the whole blog post here . Where to Sell Gold NYC? We wrote this blog post to inform the customer on how the process works, things to avoid and great ways on getting the most cash for your gold jewelry.
First, we are located in midtown Manhattan on 47th Street between 5th and 6th ave located at 30 West 47th Street #806 New York, NY 10036. We are actually the original gold buyer in the Diamond District dating back to 30 years ago.
We buy anything related to gold and precious metals like gold jewelry, chains, charms, bracelets, pendants, anklets, rings, class rings, #1 mom pendants and anything else you can imagine.
We are the best gold buyer because we are different and believe in client education. We recommend the following steps for selling gold for the most cash.
1) Separate the karats in different piles
2) Know the current price of gold (The Fixed Price)
3) Have someone test and weigh them separate and make sure they are using the current price of gold.
4) Make sure they are official all gold buyers are required in NYC to take valid ID like a drivers license or passport
5) Get paid in cash or check.
You can be rest assured you will get paid the most in cash and can be certain that you are in a professional and safe building / office. We value our clients comfort level and want to make the process of selling your gold jewelry to go as smooth as possible. We also buy diamonds and if looking to Sell Diamonds NYC , Check that link out for selling diamonds at the best prices guaranteed.